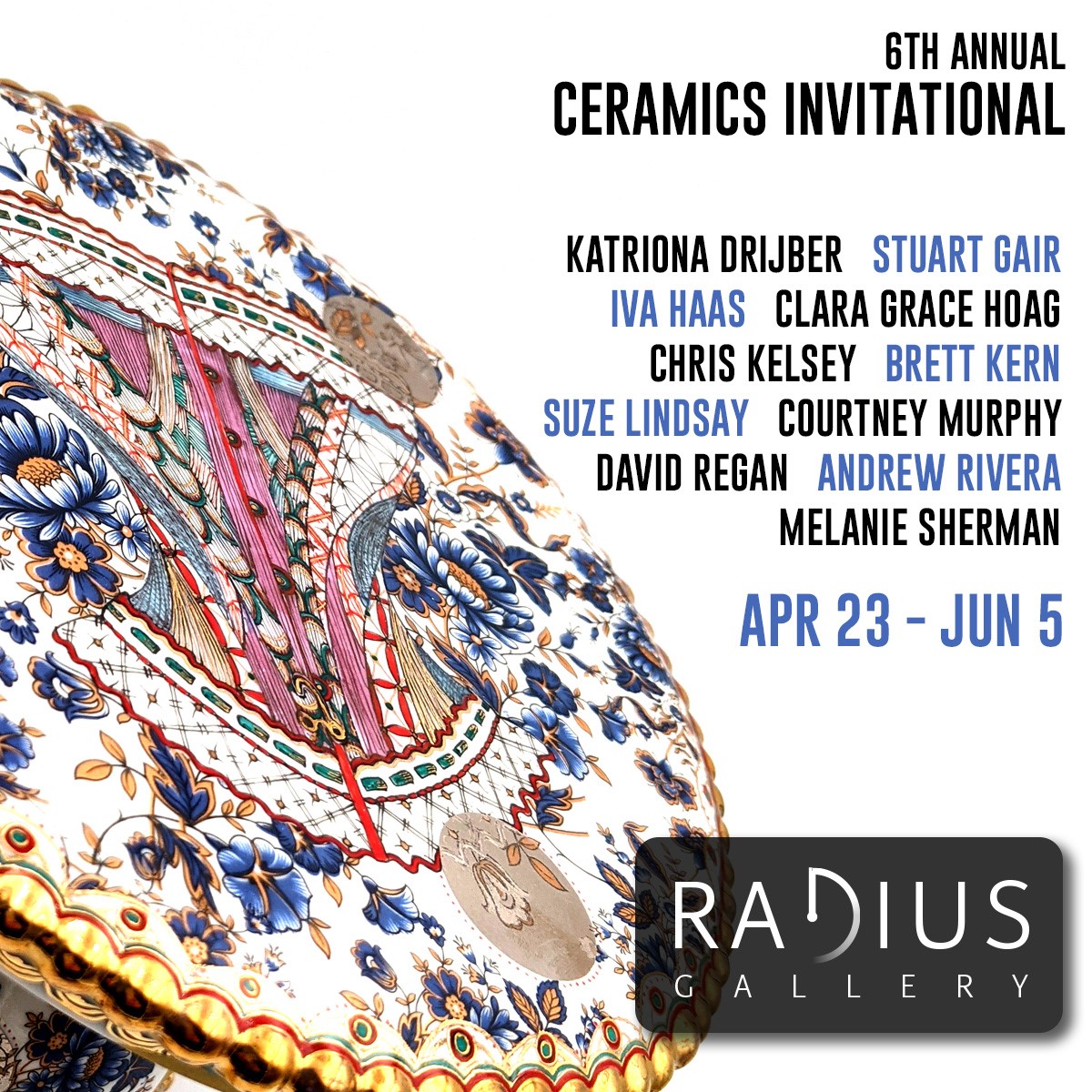 Mark your calendars for the opening of Radius Gallery's 6th Annual Ceramics Invitational on April 23 & 24. We're so excited about this year's roster of amazing artists:
Katriona Drijber, Stuart Gair, Iva Haas, Clara Grace Hoag, Chris Kelsey, Brett Kern, Suze Lindsay, Courtney Murphy, David Regan, Andrew Rivera and Melanie Sherman
with a special appearance by Pablo Picasso
Offering a broad range of sculptural, functional and wearable ceramics, the exhibition represents an impressive snapshot of contemporary clay arts in America today. Please join us!