I have a wide variety of china paint supplies available here on my website. I will bring several items with me for purchase to my workshops as well:
These luster brushes are perfect for working with lusters; the bristles will hold up to the luster and can be covered by the cap that also acts as a handle, when not in use. This keeps the brushes smooth and prevents them from drying out. Made in Germany.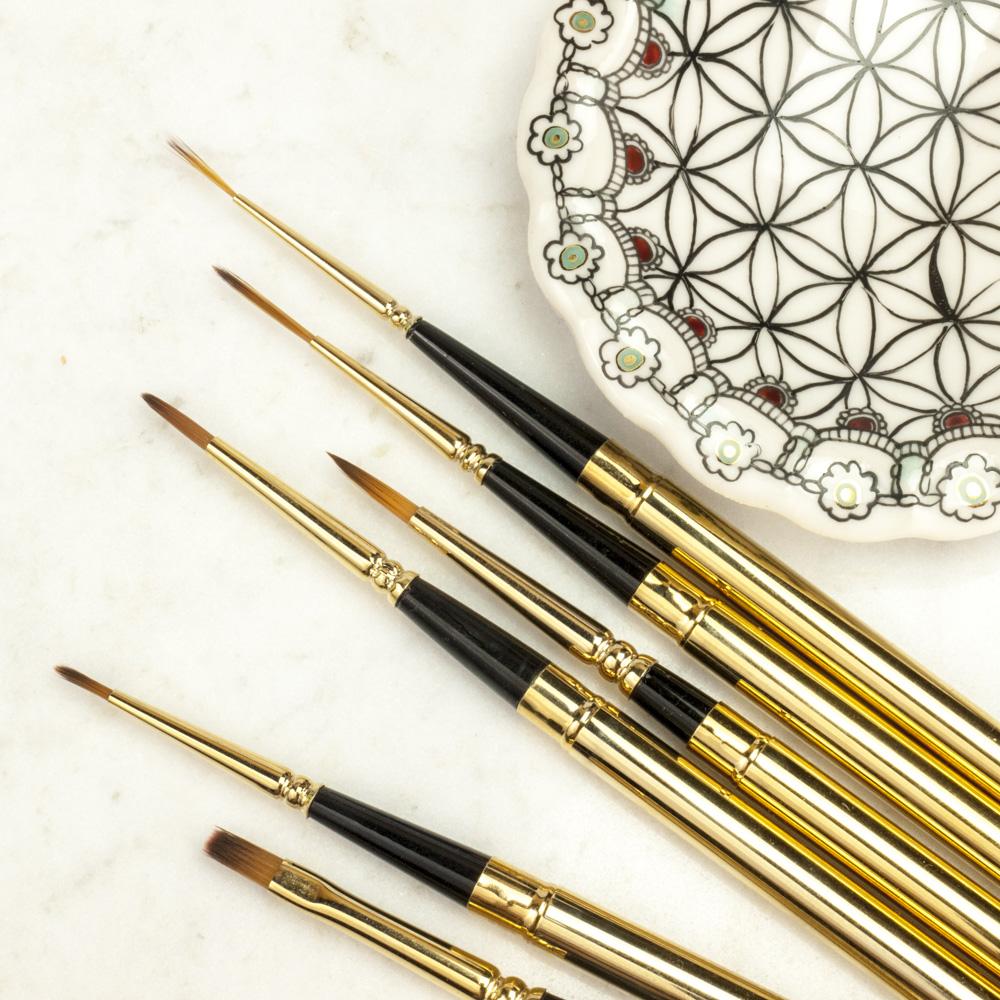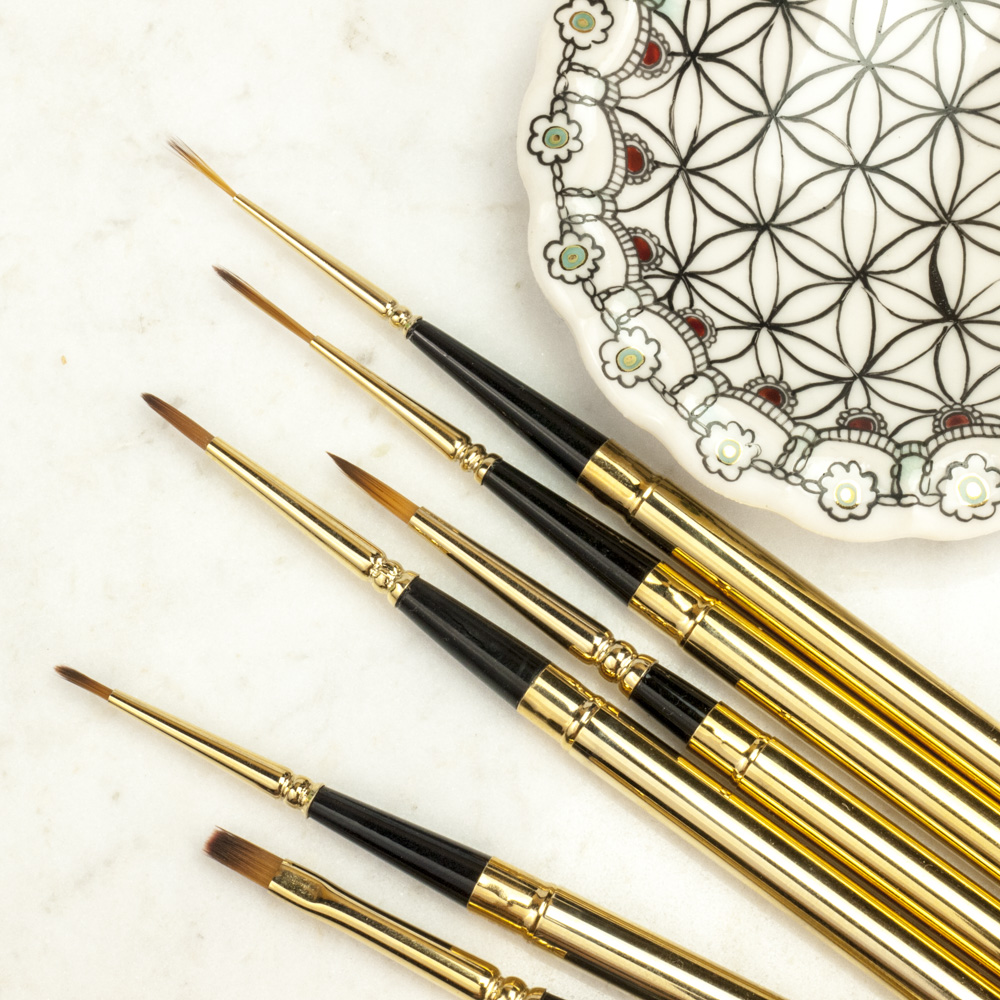 A luster eraser is useful to get rid of smears and accidental gold smudges. It also creates a perfect line, for example at the rim, when used. This eraser is easy to use and handles the job very well. It also lasts for a very long time.
Made in Germany.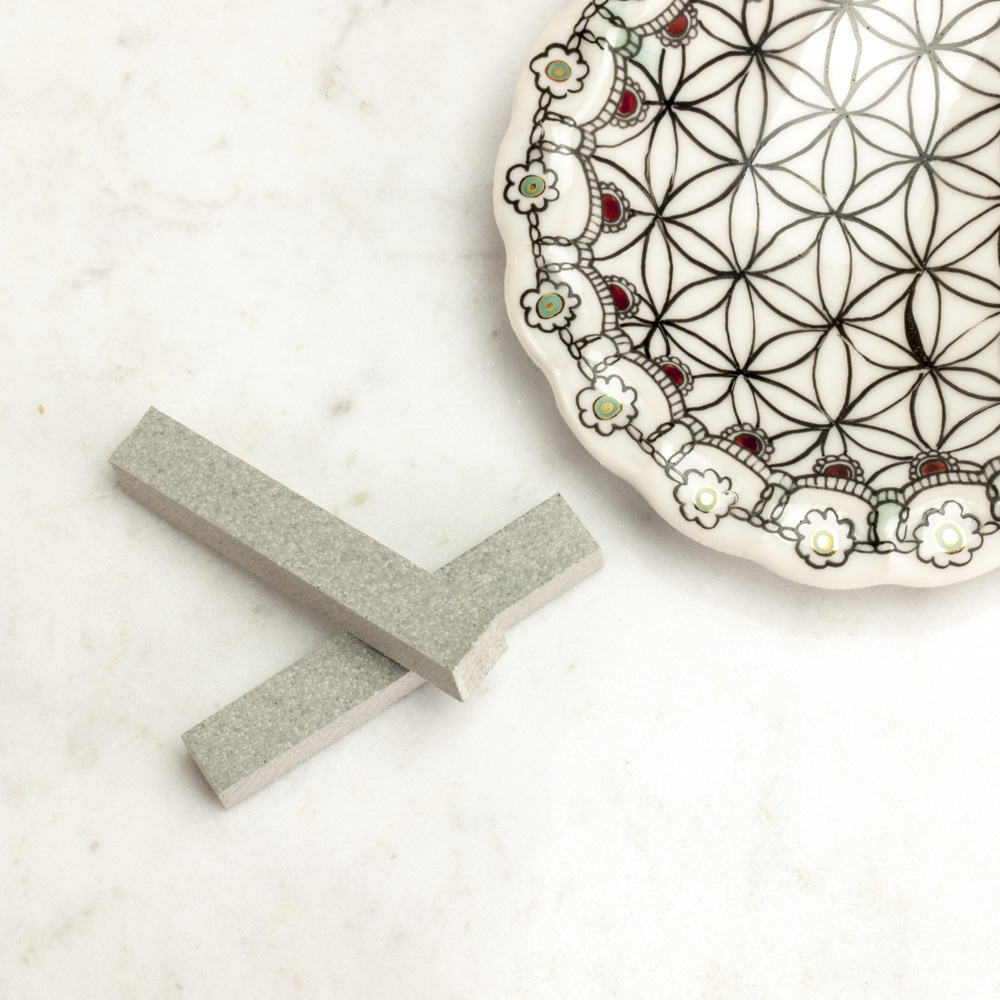 These metal nibs are perfect for applying china paint and gold luster. The metal is just the right "hardness" for the job. It is not flimsy and provides good flow for the china paint to get onto the smooth porcelain surface. Made in Germany.