3-Month Dangle Club Subscription includes:
– You will receive ONE pair of ear dangles every month, for 3 months
– Surprise colors & styles -OR- specify your preferences of metal colors: Choose between Silver and Gold
– Max size: 57mm | Min size: 35mm (drop-length)
– All pieces are handmade
– Each pair has a retail value of $49 – $69
– Shipping is included in the $50 monthly subscription price
How does the subscription work?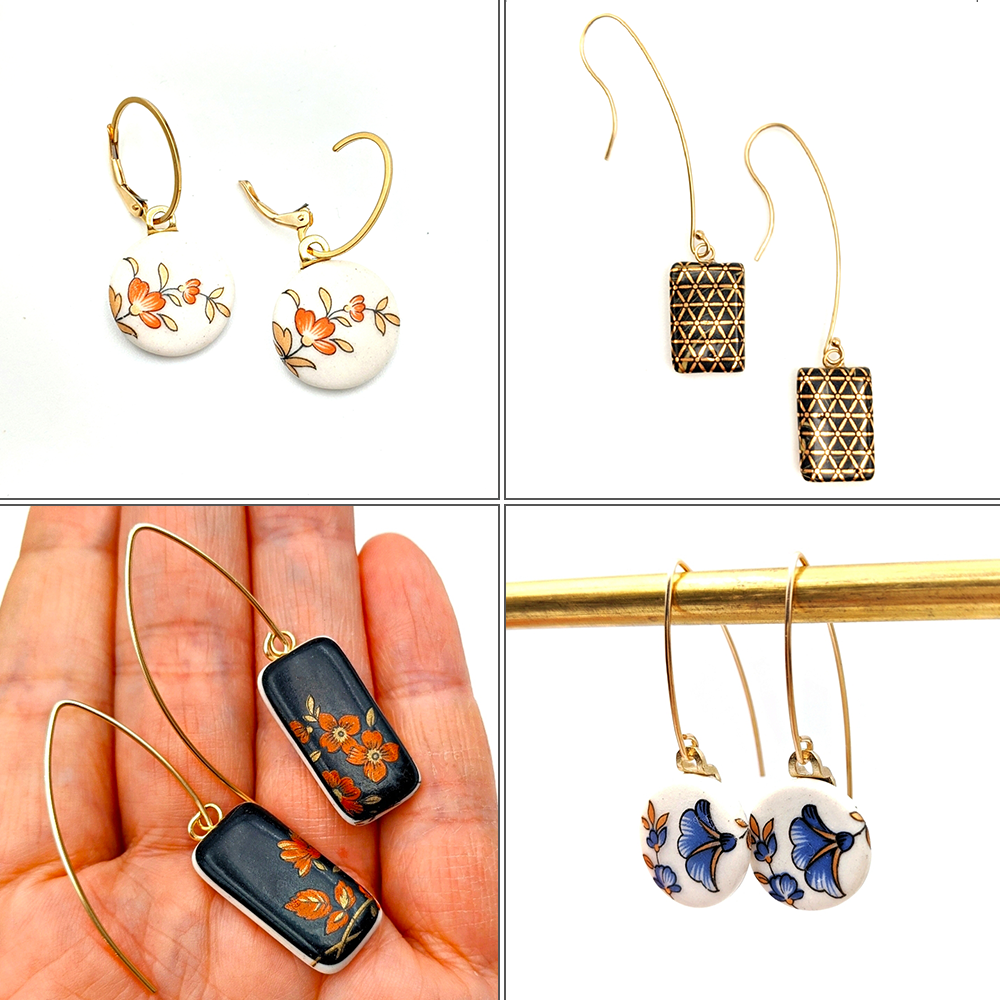 We are currently offering 25 individual subscriptions, so HURRY before they are sold out!
These porcelain dangles are a great gift to yourself or for somebody that loves to wear beautiful, unique, handmade jewelry. Once you subscribe, we will contact you via email to see if you have any special requests regarding the metals (silver or gold).
ALL SHIPPING & HANDLING COSTS ARE INCLUDED IN THE SUBSCRIPTION PRICE
The "Dangle-Club" Subscription is a great way to support our small business! It allows us to continue to fire our kilns, buy materials, and make beautiful artwork during these difficult times. Your 3-month commitment secures a little bit of normalcy for us for the unforeseen future. We all appreciate the beautiful things in life especially when times are tough, however, we artists take a big hit when the economy is not doing well. So, please consider purchasing handmade, one-of-a-kind pieces to support us – THANK YOU!