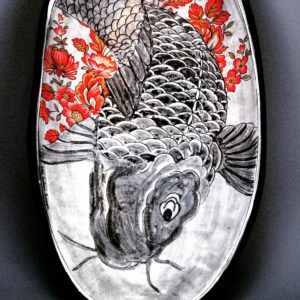 Belger Craneyard (former Red Star Studios) celebrates eighteen years of its Studio Membership program, ranging from hobbyists to professional artists, that enriches the studio community by bringing a variety of life experiences together, through the Home Base ceramic exhibition, in the context of NCECA 2016. Beyond providing access to equipment and a place to work, Red Star supports the creative process of each member artist by encouraging experimentation and the sharing of experience and ideas. The resulting work is as rich and vibrant as the studio members themselves.
We are Bus Stop #8 of the North Shuttle Route.  The bus tour will be running Friday evening and will coincide with the receptions we will have for the six exhibitions at our location, including yours.
That Friday (March 18) night Belger Craneyard will be the venue for the much-anticipated Archie Bray Foundation Reception and 65th Anniversary party that is partnered with the much-anticipated West Virginia University recruitment party.  Pre-dance, this will be the place to be on Friday night!
Location: Belger Crane Yard Studios
2011 Tracy Ave., Kansas City, MO 64108
March 14 – March 19, 2016