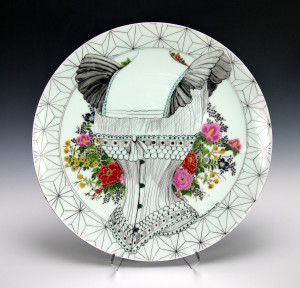 February 5 through February 28, 2016
Bonovitz Space
What are sexy pots?  Voluptuous vessels, subtly suggestive curves, and sumptuous glazes make a viewer want to reach out and touch a beautiful work of ceramic art.  This exhibition will explore a range of vessels that evoke feelings of desire during the season of love and Valentine's Day.
The exhibition will feature the work of Martha Grover, Jennifer Martin, Kristin Muller, and Melanie Sherman.
Please contact Curator Jennifer Zwilling if you are interested in purchasing any of these artworks.  jzwilling@theclaystudio.org, 215-925-3453 x18
The Clay Studio · 137-139 North Second Street · Philadelphia PA 19106 · 215.925.3453 · M-Sa 11am-6pm, Su 12p-6p ·
info@theclaystudio.org
– See more at: http://www.theclaystudio.org/exhibition/sexy-pots-2015-2015#sthash.3cNlT7ok.dpuf