Hello All!
I've been working away in my studio, waiting for warmer temperatures to arrive here in Kansas City, and am very excited to share some Spring News with you!
Not one, but two shows will open this month:
Opening Friday, April 7th is my solo exhibition "Second Spring – Zweiter Frühling" at Plinth Gallery in Denver, Colorado.
The ever so delightful Jonathan Kaplan has invited me to show my new body of ceramics work in his gallery until May 27th.
If you are in the area, make sure you visit!
I sent some cups and small "Moth" dishes to Charlie Cummings Gallery, and they will be available in
"The Functional Canvas VIII" exhibition starting Wednesday, April 12th at 10AM online.
I will teach an IN-PERSON workshop at the Mendocino Arts Center August 5-9.
More details below!
Happy Spring and Cheers!
Melanie.
————————————————————-
"Second Spring – Zweiter Frühling"
at PLINTH GALLERY
April 7 – May 27, 2023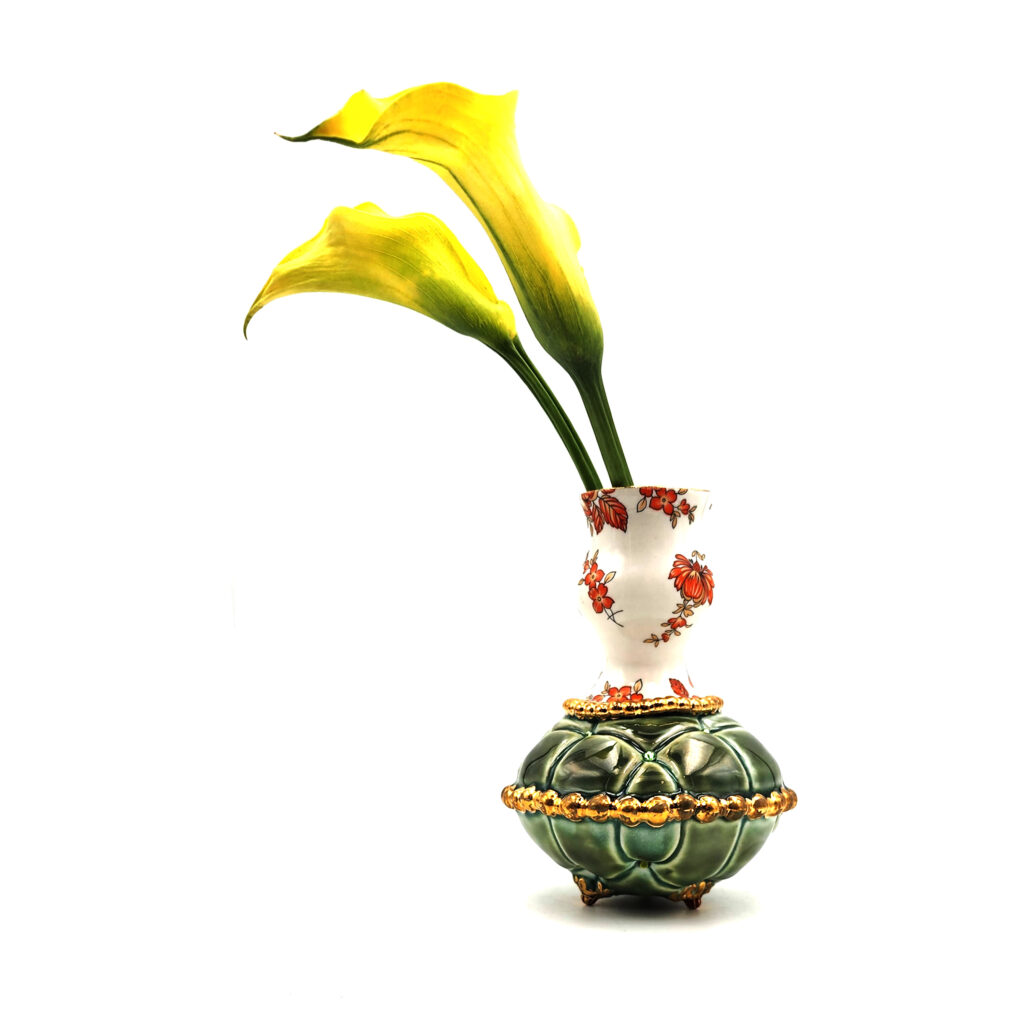 Melanie Sherman's exhibition, "Second Spring – Zweiter Frühling" opens at Plinth Gallery on First Friday April 7 from 6-9pm. Gallery hours are Thursday-Saturday 12-5pm. The exhibition will be on view through May 27, 2023. For further information, Please contact the gallery at gallery@plinthgallery.com or call 303 295-0727. Plinth Gallery is located in
the River North Art District (RiNo) at 3520 Brighton Blvd, Denver CO 80216.
————————————————————-
"The Functional Canvas VIII"
Charlie Cummings Gallery
Wednesday, April 12: 10:00am Eastern – show opens online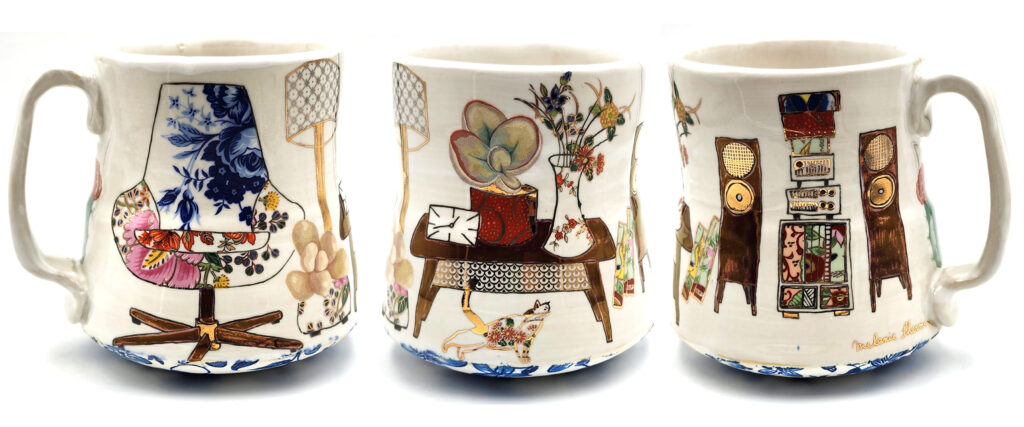 Participating Artists: Ha Austin, Posey Bacopoulos, Milo Berezin, Ashley Bevington, Kaitlyn Brennan, Celena Burnett, Brandon Christy, Barbara Donovan, Michelle Ettrick, Rebecca Grant, Tracie Griffith Tso, Jihye Han, Isys Hennigar, Jordan Jones, Ron Korczynski, Karin Kraemer, Cheyenne Mallo & Zac Schiff, Melissa Mencini, Marret Metzger, Reiko Miyagi, Elizabeth Mock, Melissa Mytty, CJ Niehaus, Colette Oliver, Asa Olofsson, Ron Philbeck, Carla Prinster, Seth Rainville, Rachel Schultz, Melanie Sherman, Michelle Lyn Strader, Soraya Sus, Mark VanNess, Rachel Vitko, Lansing Wagner, Julia Walther
————————————————————-
Mark your calendars! I will be teaching an in-person workshop at the

Mendocino Art Center in Mendocino, California
More is More: Overglaze Techniques on the Ceramic Surface
August 5-9
Registration deadline: July 29, 2023
Mendocino Art Center, 45200 Little Lake Street Mendocino, CA 95460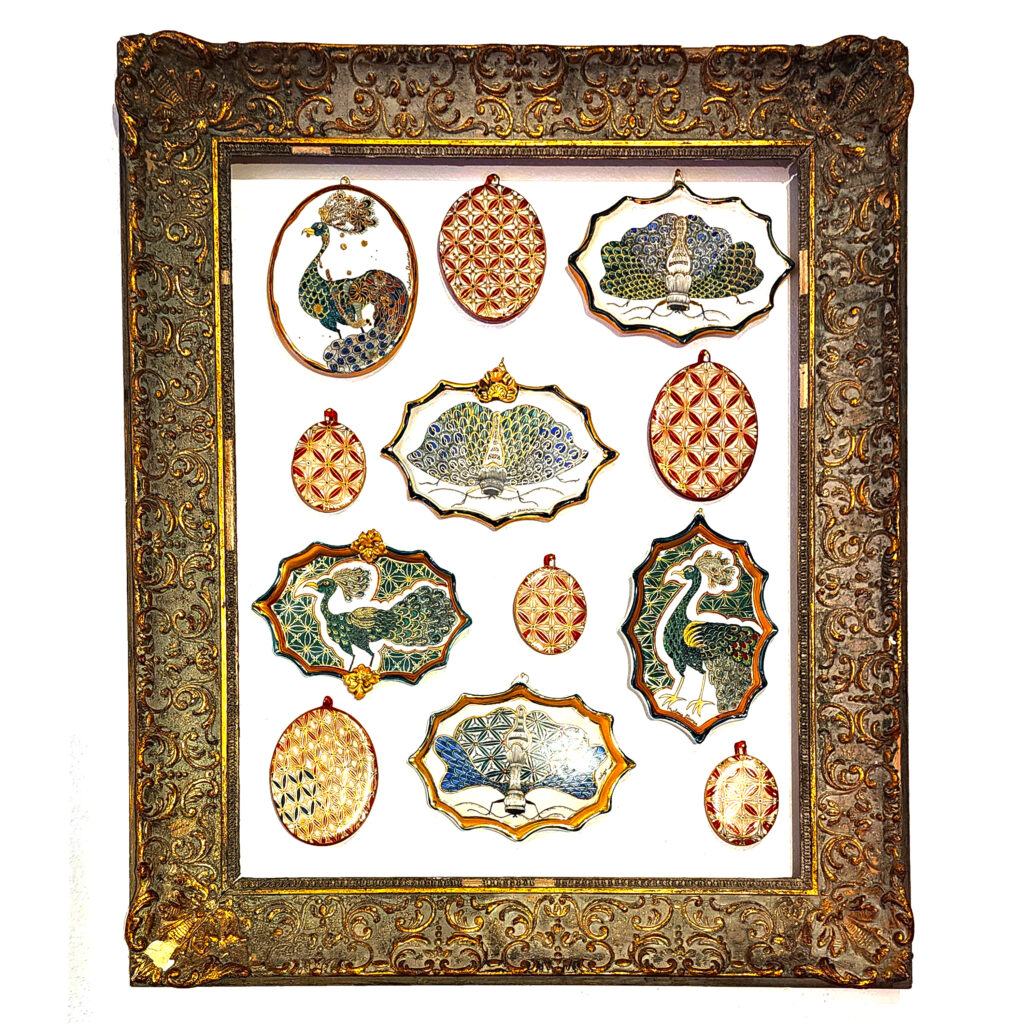 ————————————————————-
You can find my work at MelanieSherman.com and the following galleries:

The Archie Bray Foundation, Helena, Montana
Belger Arts, Kansas City, Missouri
Cerbera Gallery, Kansas City, Missouri
ClayAkar, Iowa City, Iowa
In Tandem Gallery, Bakersville, North Carolina (and HERE)
Radius Gallery, Missoula, Montana
---

To stay up to date on all things ceramics, follow me on Social Media:
Instagram: @MelanieShermanCeramics
Facebook: MelanieShermanCeramics