Hello Friend,
Greetings from my hot & humid Kansas City studio!
Despite the heat, I've been firing a lot of kilns while creating a new body of work in the past few months. If you follow me on social media, you already know that I have switched up my studio practice a little bit by updating my handpainted imagery, experimenting with new building techniques, and even working with a new clay body.
I am finally able to show some of it off!
Cheers,
Melanie.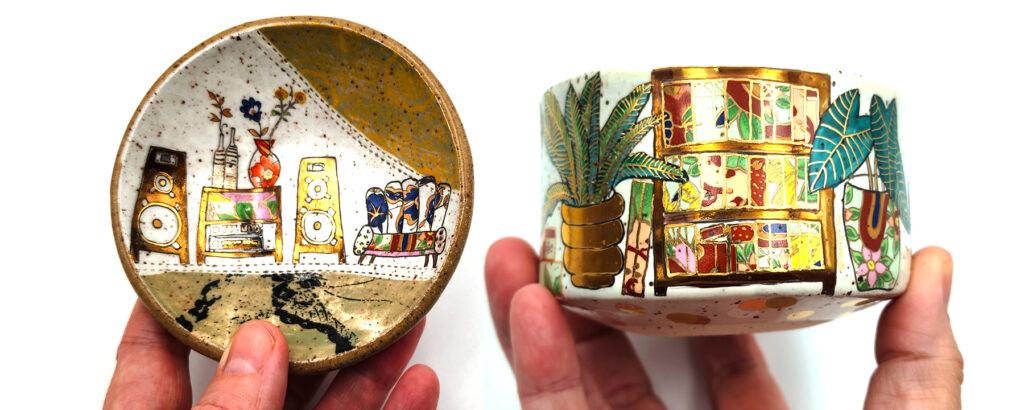 ---
Upcoming Shows:
(Sorted by Date)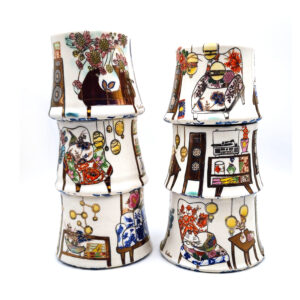 The 17th Yunomi Invitational @ Clay Akar
Opening: Friday, August 25th, 2023, 10:00 am CST (online only)
Six of my "new" Yunomis will be showing at this year's highly anticipated Yunomi Invitational. If you are looking for some of my older work, there are some "older" tea bowls available for purchase as well.
---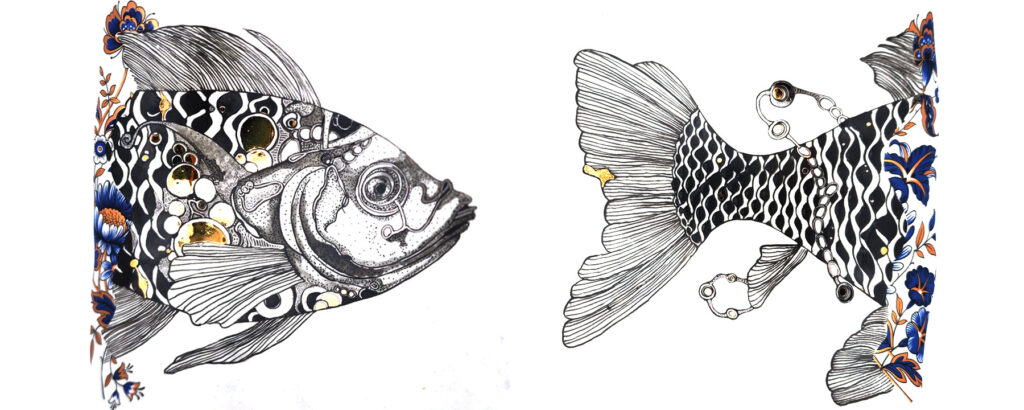 Transitional Spaces: Navigating the In-Between
Opening Reception: Thursday, August 31st, 2023, 5-7 pm
August 31 – October 21, 2023
Bolton Davis Gallery at the
River Oaks Square Arts Center
1330 Second Street
Alexandria, LA 71301
318.473.2670 Phone

I will be at the River Oaks Square Arts Center in Alexandria, Louisiana all week, teaching a workshop on Wednesday and Thursday. If you are in the area, please come and say hello – it would mean the world to me!
---
Cup: The Intimate Object XIX @ Charlie Cummings Gallery
Opening: Friday, October 6th, 2023, NOON EST (online only)
5 of my cups with handles are on route to Florida right now and will be available in October for purchase.
---
As always,
Thank you so much
for being part of my Newsletter community!
I promise, for the Holidays there will be some special perks available – get ready for some new ceramics, porcelain jewelry and early shopping! There will also be some news about several holiday shows I am participating in this year, so stay tuned!
And if you want to stay even more up-to-date on what I am working on, check out my social media feeds:
https://www.facebook.com/MelanieShermanCeramics