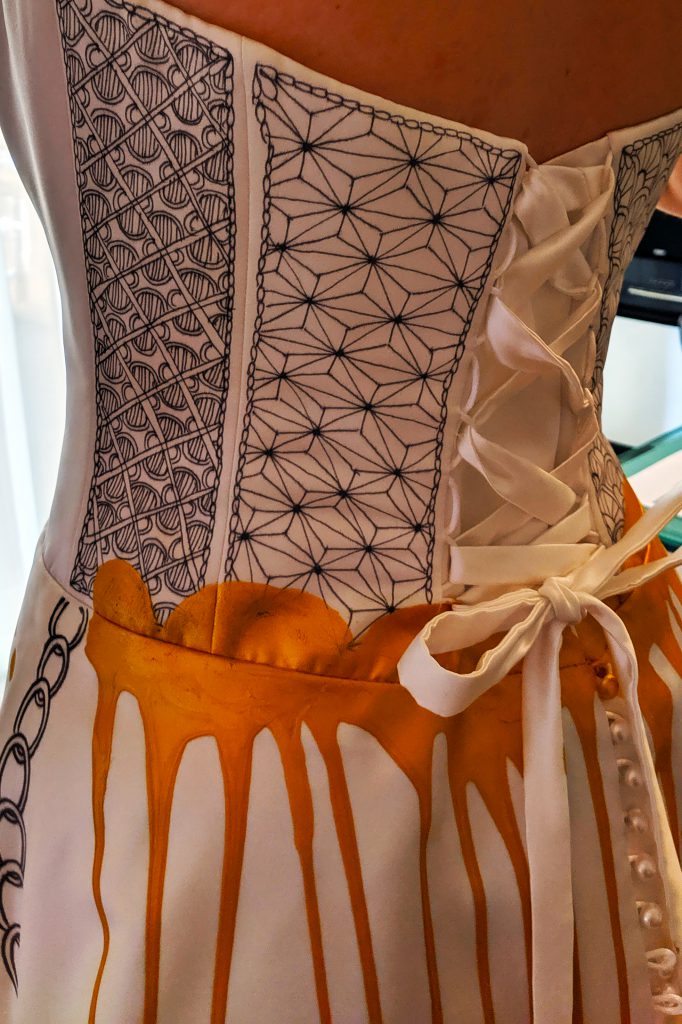 Studio View: I switched it up a bit and designed a dress!! Instead of ceramics, glazes, decals, and metals, I got to work with fabric and paint! On view, this Saturday: click HERE for tickets!
⁠
Join @kcartistscoalition Saturday, November 2nd from 7- 9 pm, where seven local multidisciplinary artists will transform gowns donated by The Gown Gallery into walking canvases of fine art. Accompanied by an entire complementary themed collection styled by Wlaa Style.⁠
⁠
Coalesce will be held at the artistic design studio Illusions KC where guests will enjoy food from Chef Carlos R. Mortera of The Bite and tasty curated mocktails from Sans Bar Kansas City for this one-of-a-kind event! Kansas City, you don't want to miss this event. ⁠
⁠