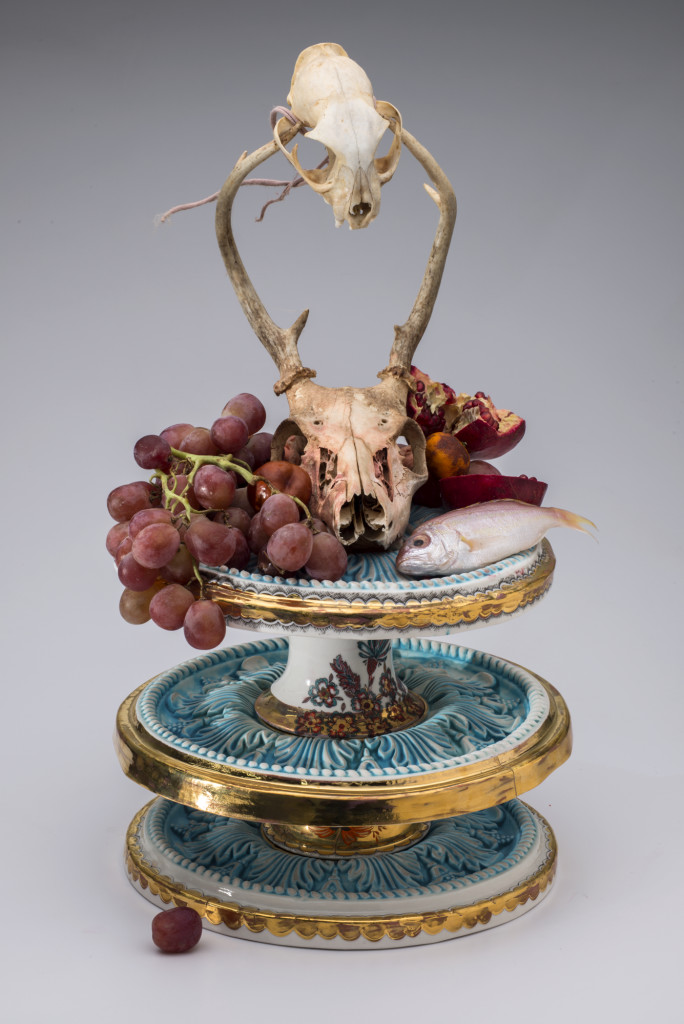 As part of her residence at the International Ceramics Studio (ICS) in Kecskemét, Hungary, Melanie Sherman had the unique opportunity of learning translucent porcelain techniques from George Timock. She worked with the most translucent Hungarian porcelain, used by the porcelain manufacturer Herend. At the ICS she also studied plaster models, mold making, casting, china-paints, and lusters with the renowned Latvian artist Ilona Romule.
Now her works, along with pieces by other ceramic artists that had the same experience such as Jennifer Astwood, Undine Brod, Sandra Ginter, Roberto Lugo, Kate Maury, Helen Otterson, Joseph Wullner, Lisa York and more, are being presented at ceramic exhibition "György's Life Changing Hungarian Adventure", at The Drug Store, as part of  NCECA 2016 "SOUTH SHUTTLE ROUTE" (NCECA Invitational Exhibition: Unconventional Clay: Engaged in Change)
It is organized by Elizabeth Coleman and Tara Polansky. You can visit this translucent porcelain exhibition at:
The Drug Store
3948 Main St, Kansas City, MO
Hours during NCECA: Wed &Thu 10am-5pm; Fri 10am-9pm.
Reception: Friday, March 18, 5-9pm. Mar 16-18.