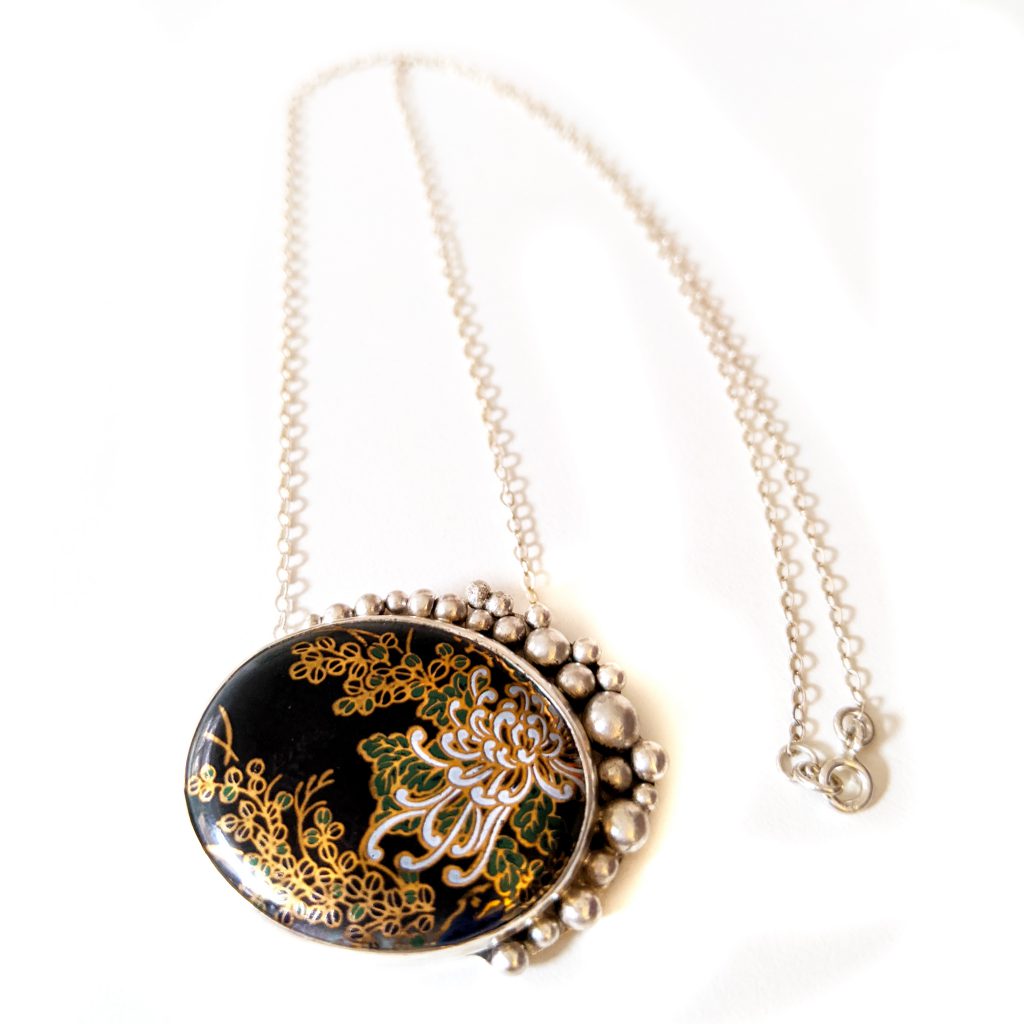 When Americans think of flowers and Japan, we think of cherry blossoms. But to the Japanese, there's a flower for every time of year, and right now, it's the chrysanthemum, celebrated in festivals, shows and home displays.
Like the cherry blossom, the chrysanthemum, called "kiku" in Japanese, symbolizes the season, but more than that, it's a symbol of the country itself. The monarchy is referred to as the Chrysanthemum Throne and the imperial crest is a stylized mum blossom. That seal is embossed on Japanese passports. The flower is also a common motif in art, and it's seen in everyday life depicted on the 50-yen coin.
Originally introduced from China, this flower came with a legend about longevity, the story of a town whose residents all lived to over 100 years old, where the water came from a mountain spring surrounded by chrysanthemums. Through selective breeding, the original simple flower was developed into many forms that most Americans wouldn't recognize as a chrysanthemum, such as a type with long, thin, spidery petals, and another that's said to look like a paintbrush.
Perhaps the most unusual mum is what's called the Edo variety. "They start off looking like a normal chrysanthemum, with petals lying flat, almost a daisy kind of form, but as the flowers age, the petals will twist and spiral around the center of the bloom," says Marc Hachadourian, director of the Nolen Greenhouses at the New York Botanical Garden. "It continually changes its shape till eventually the petals wind in a perfect spiral around the center of the flower."
At this time of year in Japan, you'll even find chrysanthemum petals in your food, in simmered and pickled forms. Fall is also the season for a range of festivals and shows celebrating the flower.
Source: https://www.sacbee.com/entertainment/living/travel/article3326026.html
Tags: ceramic, porcelain, jewelry, melanie sherman, porcelain jewelry, ceramic jewelry, sterling silver, fine metals, vintage, japanese, german, european, metalsmith, ceramicist, potter, pottery, chards, mineral, gold, 24k, 18k, 12k, one of a kind, art, artist, historic porcelain, dinner ware, wearable, personalized, custom, birth, birthstone, necklace, charm, jewelry, personalized, family, tree, retro, heart, mother, moon, baby, feet, gemstone, flower, mom, birth, year, art, chinapaint, luster, lustre, contemporary ceramics, futility of pleasure, herend, meissen, sevre, pattern, arita, arita ware, imari, imari ware, dresden, germany, japan, jingdezhen, china, photography, momento mori, flowers, flower motif, drawing, illustration, peacock, cherry blossom, chrysanthemum, kiku, 菊, kikka, 菊花, Ōka, 黄花, Kiku no hana, 菊の花, Chōgenbō, チョウゲンボウ, Jú shí, 菊石, rose, 薔薇, bara, Rōze, ローゼ, Rōzu, ローゼ, バラ, Jōshō shita, 上昇した, Wēi, 薇, Ikebana, Kadō, 生け花, 活け花, 華道, flowerarrangement, sogetsu, wabisabi, floralarrangement, tatebana, tatehana, zashikikazari, kimono, prahran, japanesetextiles, stonningtongifts, kazarichristmas, obi, vintageobi, vintagekimono, ziguzagu, kuge, 供華, Sedensho, rikka, 立花, suna-no-mono, 砂の物, chabana, nageirebana, 投入花, seika, shoka, 生花, Moribana, 盛花, suiban, kenzan, Jiyūka, 自由花